The Pulse – Lockdown bounce back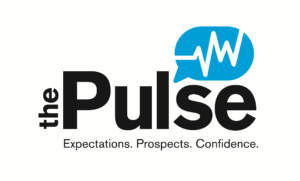 With tight restrictions in place during lockdown in April, much of construction was halted apart from essential projects. Many merchants closed their branches or remained partially open, with skeleton staff and click & collect or delivery service only.
During May, as Government started to encourage construction to restart, many merchants reopened branches while adhering to new official guidelines. May's easing boosted merchants' sales expectations and confidence.
The Pulse, by MRA Research, is a monthly tracking survey of merchants' confidence and prospects. It usually takes place at the start of each month, but with COVID disrupting so much and causing many closures, we interviewed between the 19th and 28th May.
Because of the unusual circumstances, we added extra questions in April on the extent of sales activity to get a better picture of the market through the lockdown. These additional questions are in May's survey too.
The Pulse is a monthly trends survey that tracks builders' merchants' confidence and prospects over time and is produced by MRA Research, the market research division of MRA Marketing. Find out more here and look out for the next report in the June edition of PBM!
You can now subscribe to receive The Pulse directly in your inbox each month. Sign up to The Pulse.