Waterproof Panels Market Summary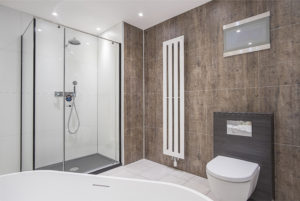 Waterproof wall panels, also known as 'wetwall' panels, have become increasingly popular as a substitute for tiles in bathrooms, and have taken market share from the tiles market in recent years.
We decided to undertake some research into the waterproof panels market to find out what the reasons for this growth are, and at what rate the market is growing.
We found that the sector has seen exceptionally strong growth, in particular in the residential refurbishment sector, in the past 2-3 years. Reasons for the recent growth include a wider range of materials becoming available, as well as a wider choice in terms of designs, patterns and textures.
You can download a market summary report by completing the form below.